"We believe in the power of giving and the power of working together to provide an outlet for positive change"
D-Bottle proudly supports D-TAP Foundation. This foundation believes that individual action can make a difference, but together we can make the change. With these believes the foundation started in 2019 'water refill program D-TAP'. The foundation aligned their strategy to the global goals of the United Nations. As the 'Water Refill Program' developed they saw that the power of giving and the connectivity changed the perspective on sustainability in our community, provided support and inspiration to those who want to be sustainable, and empower people to realize their potential and their talents. Click here for more information about D-TAP Foundation
10% or 5% Donation of the revenue
By purchasing a D-Bottle, you're supporting our mission with 10% or 5% of the revenue. This means that, when you buy a D-Bottle via a reseller in Aruba, Bonaire and St Maarten we will donate this amount to our charity project.
Our Charity projects:
Curaçao: Tur mucha mester Kome BOGO or 5% of the revenue & Sea Turtle Conservation Curaçao 5% donation via D-TAP by D-Bottle
Bonaire: Stichting project Forsa 5% of the revenue for every sold D-Bottle in Bonaire.
Aruba: Fundashon pa nos muchanan 5 % of the revenue for every sold D-Bottle in Aruba.
St Maarten: Nature foundation St Maarten 5 % of the revenue for every sold D-Bottle in St Maarten.
Tur Mucha Mester Kome Curaçao
The purpose of "Tur Mucha Mester Kome" is to ensure that there are no children who go to school hungry. The program entails that all children get to eat a balanced meal that includes all the vitamins and minerals needed for the healthy development of the child; three times a day; 365 days a year.
Sea Turtle Conservation Curaçao
Sea Turtle Conservation Curacao is a program that involves research, conservation and education and aims to protect sea turtles.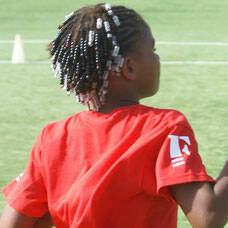 Stichting Project Bonaire
This unique institute Stichting Project has developed the Socio-group approach for young people with attachment problems / disorder in the Caribbean. Various studies have shown that attachment problems / disorders are a common problem in the Caribbean. The Socio-group approach is in line with the needs of these young people.
FPNM Aruba
The vision of FPNM is that children aged 0 to 12 years in Aruba receive the education that gives them every opportunity and stimulates their optimal development, and that parents and educators put the rights of the child into practice every day.
NME Schiedam
Our charity project in Schiedam (NL) as from June 2020